270 Climbing Park is home to one of Europe's highest and the UK's most exciting and challenging ropes course. It's time for adventure!
OPEN WEEKENDS & EVERY DAY DURING THE SCHOOL HOLIDAYS! 
Join us this Twixmas and experience a new level of adventure with some exciting night time climbs! Test your nerve and your senses as you venture between the lights and darkness and climb, swing and jump under the night sky!
WINTER LIGHTS & HEIGHTS EVENING AND NIGHT TIME SESSIONS OPEN FROM 3PM DURING TWIXMAS FROM 27 – 30 DECEMBER!
Following the development, 270 Climbing Park will be home to one of the best bouldering facilities and climbing gyms in the UK with routes and problems for all ages and abilities!   
270 Climbing Park will become one of the most comprehensive climbing gyms in the UK with a range of indoor and outdoor adventure activities. Set on the edge of the Cotswolds in between Cheltenham and Gloucester, the park will be a welcoming attraction for friends and families as well as a unique facility for adrenaline seekers, experienced and novice climbers of all ages and abilities.
For now, we're only able to offer exciting adventures on our Ropes Course and Activity Tower, as we develop the rest of the climbing park and gradually phase in bouldering and roped climbing (amongst other things!), you can read all about this and more below.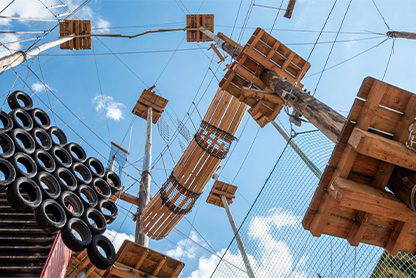 HIGH ROPES
One of Europe's tallest and one of the UK's best – with six unique levels ranging from a gentle 1m to a dizzying 18m high, features eight different routes and 60 action-packed obstacles to overcome!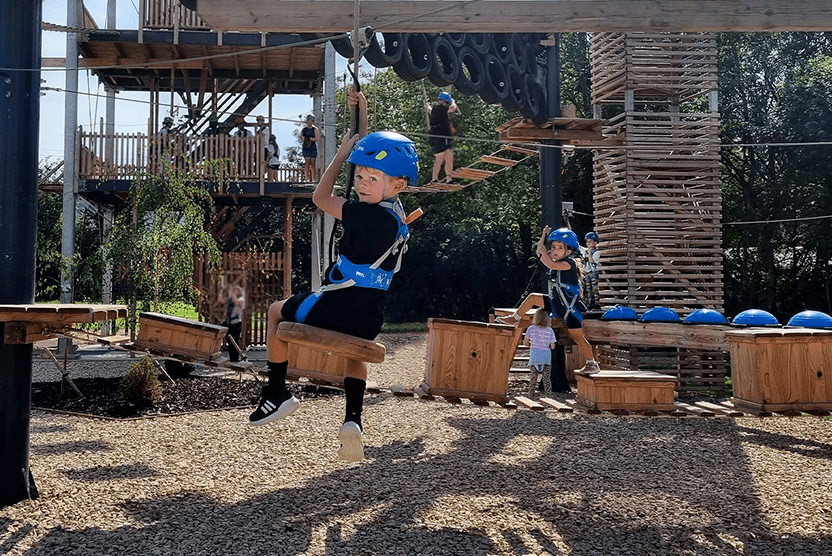 LOW ROPES
Test your balance and coordination while building confidence on our exciting low ropes course! With a number of elements it's a safe, fun and inspiring experience for younger children.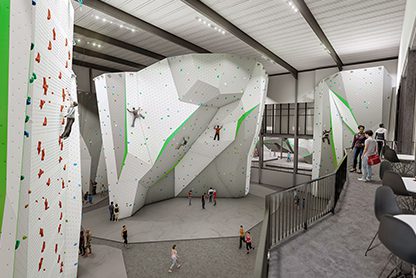 COMING SOON!
One of the most comprehensive climbing gyms in the UK! With dynamic inside and outside bouldering and top rope, lead, speed & auto-belay climbing plus fun climbing and dedicated kids bouldering zone.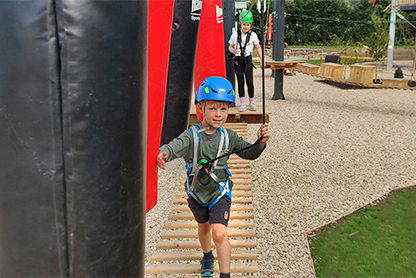 PARTIES
Make it a day to remember! Fun and adventure for young ones aged 5-8 years old on our Low Ropes course plus an exciting Leap of Faith jump from our Activity Tower!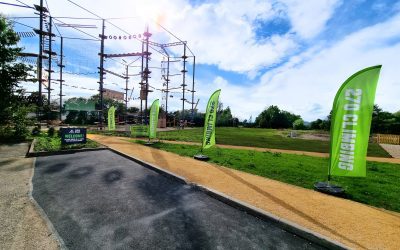 We're delighted to announce our new 'Supervised Sessions'!   What's this? In short, one of our instructors climbs...
apologies for our appearance while we're under development
With the main bouldering and climbing facilities still to come (not to mention the cafebar!) there's obviously still lots to do on the project. While the development work continues onsite we know some areas of the park may not look the greatest. We're sorry for any inconvenience during these improvements, but please bear with us as we're trying to keep disruption to a minimum and while some parts may not look great, it won't be forever! Before too long the park should be looking pretty spectacular!
High Ropes & Low Ropes Courses | 270 Climbing, Adventure & Activity Park