about the project
The park is already home to of one of Europe's highest and most exciting ropes course and, in time, will also be to one of the best bouldering facilities and climbing gyms in the UK!  Plus the project will bring a range of  environmental and economical benefits to the area.
It's been a long time in the making! 
If you've been following us from the start, then you'll know it's taken quite a while to get here but we're so delighted to be able to finally open the doors (or the gate!) to 270 Climbing Park! 
We've been hit by several delays along the way – newts, drainage systems, planning headaches, Covid, adverse weather, spiralling construction and materials costs – all just some of the unexpected delights that have set the project back (and that's not including the two years wasted at the original site at Westgate Park in Gloucester, but that's another story altogether!).
Not to be put off though, we've kept faith with our vision of creating one of the best climbing gyms and most exciting adventure activity centres in the country. 
Once it's all done 270 will be an impressive destination for all ages and abilities – however, due to the mentioned increase in costs, the Park will be opening in phases throughout 2023 and beyond (more on these below!).  
LOCAL DEVELOPMENT
The project is regenerating a tired, run-down brownfield site into a new vibrant facility, creating somewhere for people of all ages in Gloucestershire and beyond to meet up and enjoy exciting adventure activities, while also offering a relaxing space to sit back and unwind in the café. We've made, or are making, various improvements to the site itself including improving water attenuation to limit the risk of flooding, reducing hard surfacing of the site by a third and we're making the site more attractive to wildlife by planting more trees and plants than were here originally and creating additional wild habitat areas.
The Park is a private investment, though we are grateful for funding and support received from a EU rural development programme. All of the major investors and Directors are Gloucestershire born & bred so know the importance of being part of the community.  We're working with our neighbours and nearby residents to reduce any negative impact the park may have on the local area such as roads and noise. For instance 270 will have less vehicle traffic than the sites previous use, and though any noise will be fairly minimal for local residents, we have limited our operating hours to ensure we don't become an early-bird or late-night nuisance.
The Park will create over 50 jobs with positions ranging from admin and office based roles to customer service such as café and party hosts, and of course activity and climbing instructors.
After so many setbacks causing deadlines to not come to fruition as planned, we're loathe to tempt fate and be specific about dates and what will open when exactly – they end disappointing us more than anyone!
However, all being well, we see the following elements being built/open in the following phases:
PHASE 1
See's the opening of the Ropes Course and Activity Tower from April 2023.  This includes all 60 individual obstacles plus the Freefall and Leap of Faith elements from the main Tower – and three separate ziplines! More on this here.  While the café is being built, we'll hunker down in a bijou wooden cabin next to the Ropes Course with a selection of hot & cold drinks and some snacks for much-needed refuelling!
PHASE 2
Will see the Bouldering facilities and Fun Climbing activities come on board, circa Spring 2024. The bouldering centre will feature over 1,000m2 of indoors and outside bouldering surfaces, and dedicated training and warm up areas. The Fun Climbing zone will provide an exciting area for children and 'non-climbers' with around 30 separate vertical challenges. 
Phase 2 will also see our proper Café open with a kitchen serving an array of quality hot and cold food and drinks, and with indoor and outdoor seating overlooking the park and scenic views of the Cotswold hills. This is part of the refit of the existing front building which will also be home to party rooms, retail space and offices. 
PHASE 3
All being well, will see the main climbing arena be opened towards the end of 2024. With over 2,500m2 of indoor and outdoor climbing surfaces including 16m high walls, IFSC speed climbing walls, 150+ lower-offs and over 600 climbing routes it will be a fantastic venue appealing to both elite athletes and novice climbers alike.  Sorry we know it's a bit of a wait (but good things and all that…).  We'd like to be more specific with dates, but we are pleased that the other elements will be built around the site and gradually become available along the way. 
keep an eye on here and across our socials for the very latest updates.
Hopefully that covers things but if you have any further queries please do not hesitate to get in contact either by our Contact Form or by email on info@270climbing.com 
The 270 Climbing Park
 project has been funded and supported by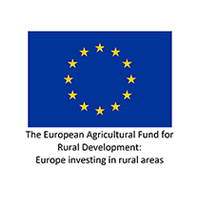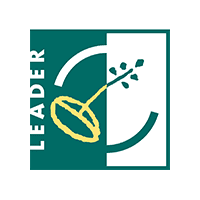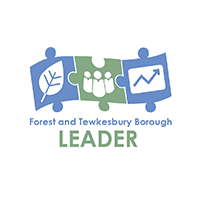 DOWNLOADS & USEFUL DOCUMENTS
Please see below for an array of useful documentation. If you require anything that it is not shown please get in touch.